The magic of one (small) step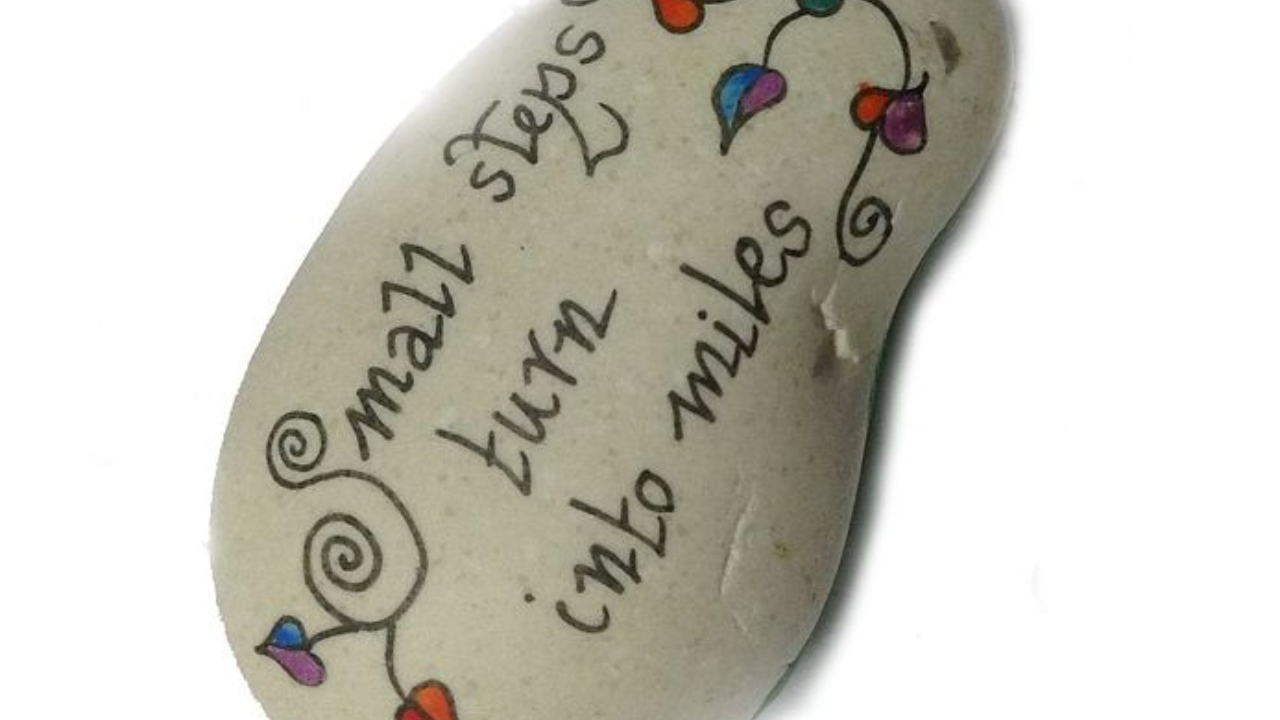 I would like to share with you a bit more about the magic of one small step.
Life never ceases to surprise me. Sometimes those surprises bring a lot of challenges and other times they are magical.
Some challenges can lead to magic further down the road.
What do I do when I come across challenging situations in my life?
I like to keep it simple. One of my favourite resources is a very simple but powerful question that is rooted in Gestalt Therapy: "What is the smallest possible step that I can take now?"
As crazy as it might sound but more or less immediately, almost magically, the energy changes and possibilities open up or ideas appear.
It is a matter of first of all accepting that I am somehow stuck and maybe even feel overwhelmed with a situation. This is a very crucial step especially on any healing journey or when you are going through challenges.
If you can name it you can tame it.
Through that acceptance you start opening another door, which is the question of how to change a situation or move forward, assuming you want to change and move forward.
I also love to use my constellation work with paper that I put on the floor. So you can even physcially explore "your next small step". All of that brings an energy of movement into your life or a situation.
Maybe you would like to try it out for yourself? Start with asking yourself: "What is the smallest possible step that I can take now?" Then observe what happens and look out for the signs. They might be subtle but they will appear.
I always loved Victoria Labalmes' TEDx talk about "risk forward". She explains the obvious. If you do not take a step forward you will not know what is around the corner.
She also encourages you to "trust the idea that leads to the idea".
It is a long story why I started writing a handbook on university pathway choices. What I did not expect though was how the book would unfold and expand.
My handbook is almost complete and I come to realise how much of my experience as a human potential coach was weaved into the book and how much the book changed as I was writing it.
The first small step was to start writing a handbook for parents on pathway choices last February as I knew how unprepared I had been. I wanted to support other parents and students to make an informed choice.
It was very well received by parents and students who used the handbook in their decision-making process.
The second step was to offer our school to co-create a handbook for all parents. However, I was surprised by the school's and in particular the director's reaction to my offer. I ended up being treated like a naïve student who has dreams that are impossible to achieve.
My third step was to expand the original handbook and make it available to everyone across the world not just our school. And the magic began to unfold…
Wherever you are on your journey, maybe one small step can start moving things in the "right" direction. Take it without any expectations and who knows, it might turn out to be a quantum leap.
Coming up next: "The magic of healthy boundaries". So, stay tuned :)
Have a magical week!